Aaron P. Sipherd, CPA, CFP®
Certified Public Accountant
Certified Financial Planner™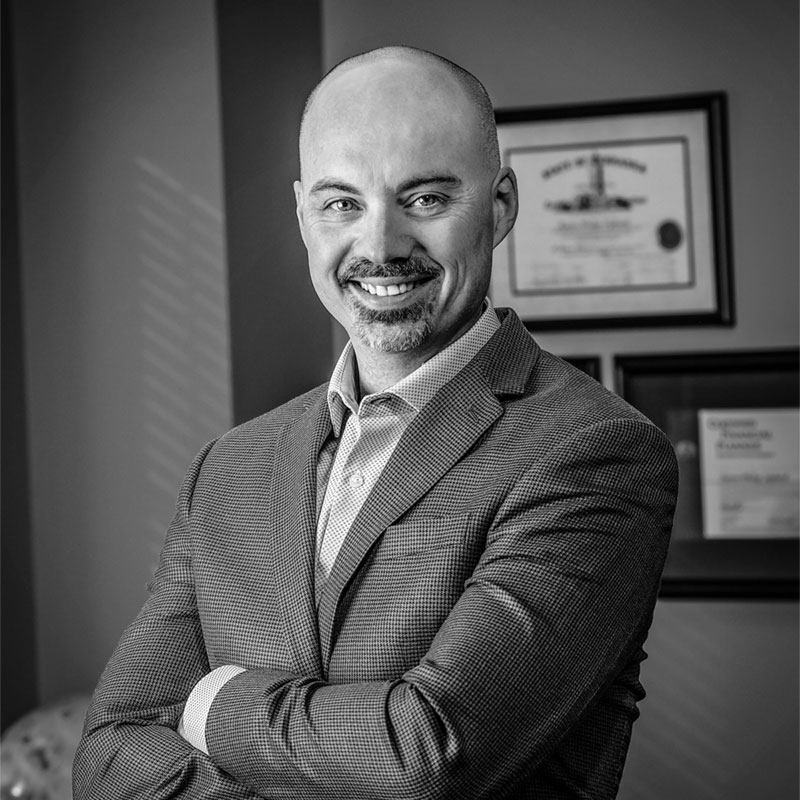 For over two decades Aaron Sipherd has helped clients pay less in taxes, retire with confidence, invest wisely, plan their estate, and much more. Aaron serves as the lead advisor and is the principal architect of clients overall financial plans. Prior to founding Sipherd Wealth Management, LLC and his affiliated CPA firm Sipherd & Associates, PC, Aaron served clients in the High Net Worth Client Advisory Group as a Tax Manager in the Nebraska practice of Deloitte LLP and as a Partner in a local CPA firm.
Aaron earned both his bachelor's degree in accounting and a master's degree in professional accountancy from the University of Nebraska at Lincoln. He is a CPA, holds the Certified Financial Planner designation, and a member of numerous professional societies including the Lincoln Estate Planning Council.
In his time away from the office Aaron enjoys spending time with his wife Michelle and their four kids, golf, and a spring turkey hunt after tax season. As a college football fan he continues to have hope the Huskers can return to the glory days of the mid-90's!
Fun Facts
• I'm against saying bless you after someone sneezes because it makes no sense to me
• I love to people watch
• Not only can I roll my tongue I can wrinkle it too
• I can't pick up someone else's napkin – even a family member, it just grosses me out
• I was born in Okinawa, Japan
• I'm pretty sure I invented the word "business bald" – somewhere between looking like a cue ball and just enough stubble on the head to give the illusion I could still grow it out
• Chocolate labs are my favorite dog
• I've been known to explode a watermelon or two during the 4th of July
• I planted 9 trees in our average sized backyard 16 years ago when we moved into a new development – It now seems like I may have overcompensated just a bit
• I never earned the presidential fitness award when I was a kid and if you tell me you earned it, I am going to tell myself you cheated
Andrea Streit
Office Manager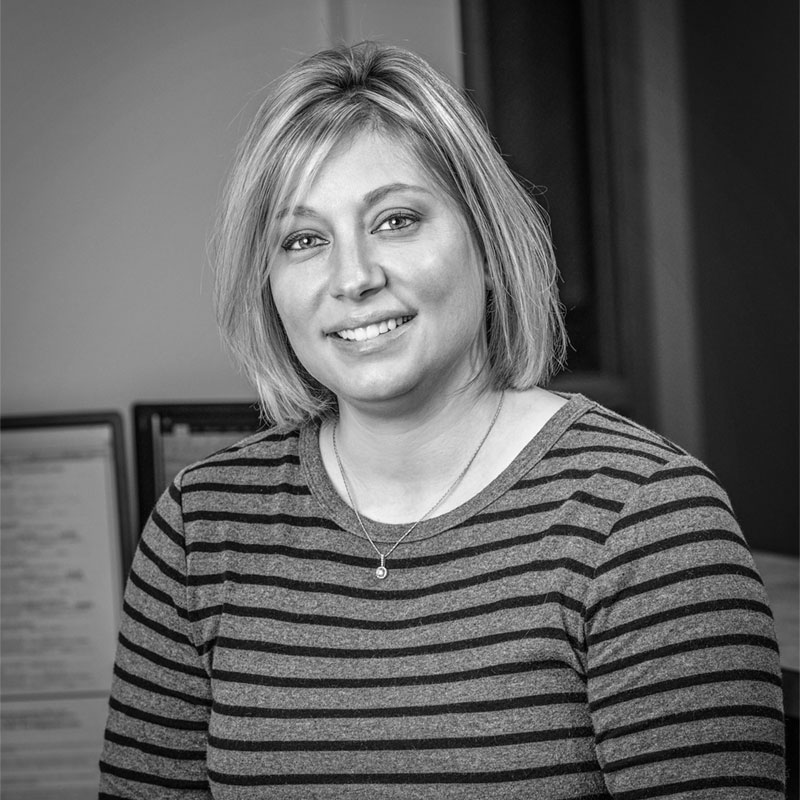 Andrea is usually the first person you will see when you come into the office or talk to when you call. She oversees the entire client service experience as our office manager. She provides support with all client requests, from cashiering, operations support, to scheduling appointments, and much more. She puts her associates' degree in accounting to good use in our office with her attention to detail and is a true utility player.
Andrea and her husband Mike are raising two active little boys. Andrea has been known to host Chinese Horse Shoe tournaments and has watched all of the Marvel super hero movies – 23 movies and counting! She has 4 sisters that she's very close to; they refer to themselves as "The Sisterhood". Aaron's wife is a member of the Sisterhood and he is frankly terrified of them!
Fun Facts
• I love the rain. The best day is overcast, 60-65 degrees and rainy
• I could eat spaghetti & tacos once a week
• I love to go swimming with my kids.
• I can never pass up a good deal and possibly borderline hoarder for sale items
• I'm a clean freak and yet my car is always messy
• I have a love/hate relationship with our French Bulldog named Eggzy
• My family and I love movies, you can usually find us at Marcus theaters on $5 Tuesdays!
• I don't speed in town but for some reason I treat the interstate like a race track
• I'm a twin, but I'm not the oldest. Kim beat me out by 8 minutes. You save the best for last.. right!
• Everyone calls me ARV, my brother in law came up with the nickname and it stuck
Trish Peterson, CPA
Certified Public Accountant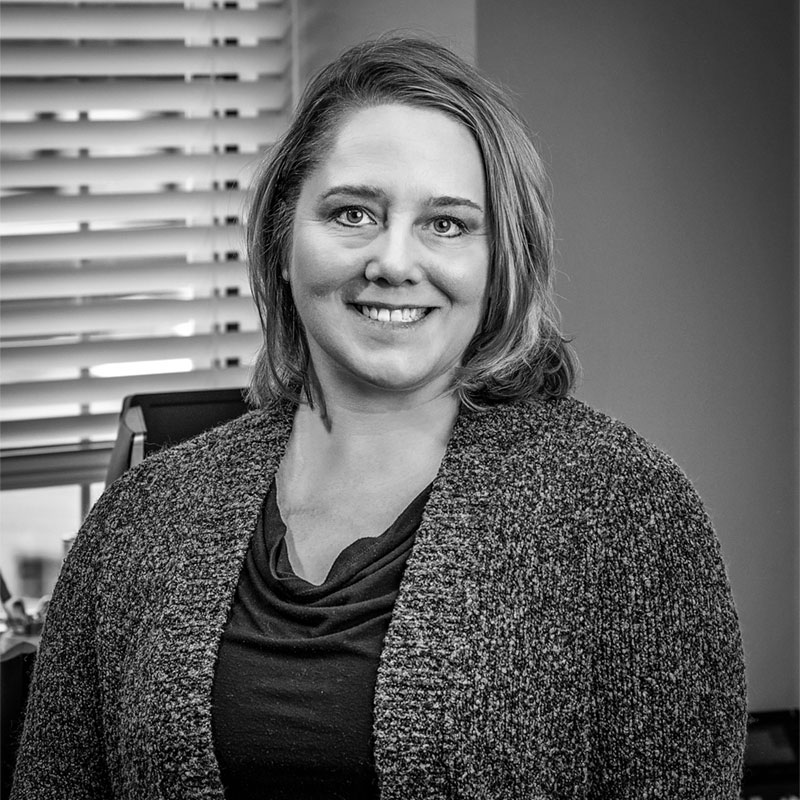 Trish is "on loan" from our affiliated CPA firm and assists Aaron in preparing and reviewing tax returns, tax projections, and tax planning with our wealth management clients. Trish is a CPA and has over 15 years of experience in consulting with a wide variety of individuals and businesses on financial matters.
Trish earned her bachelor's degree in accounting from the University of Nebraska. She is a member of the Nebraska Society of CPA's and the American Institute of Certified Public Accountants.
Trish and her husband Gerry are real softies for animals – especially rescues. They have three dogs and Trish is involved with a trap neuter release program for stray cats. In her spare time Trish is an avid reader in between getting drafted for Gerry's never-ending home project list!
Fun Facts
• If I ever have a spare moment, my nose is in a book – I love to read and my favorite book is 'Game of Thrones'
• One of my hobbies includes drawing portraits of family and friends with compressed charcoal
• I have a big heart for cats and I help take care of a feral cat colony
• I am an only child, but have a half-brother & sister and several step-siblings
• If I can help it, I am always early for everything. Running late, or even on time drives me nuts.
• I took the last paper and pencil CPA Exam and passed it on the first try!
• My mom will tell you I was the perfect child (Not biased at all!). I used to ask her if it was ok if I went to bed at night.
• I didn't learn how to ride a bike until I was an adult!
The Rest of Our Team
We have intentionally limited the size of our firm to ensure each client receives the highest level of personalized service. Though our in-house team is lean, we maintain a strong network of professionals whose knowledge and experience rivals that of larger firms. This includes:
Attorneys

CPA's
Insurance Experts

Mortgage / Banking Experts